Audition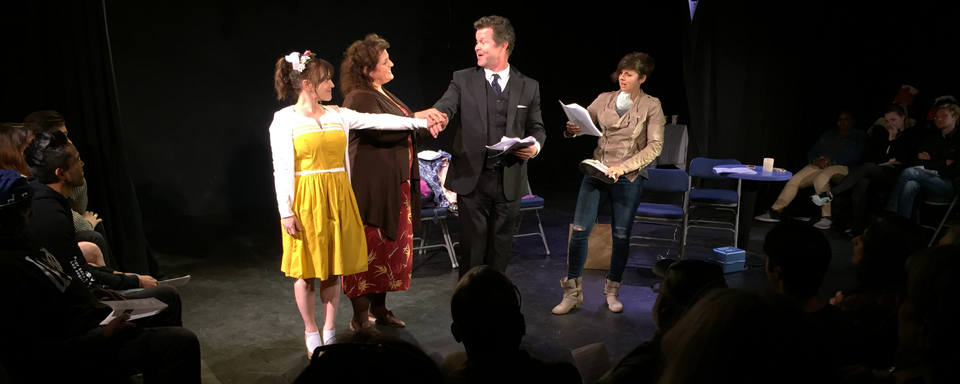 PlayGround holds general auditions once each year, generally in the late summer/early fall.
2018 auditions will take place on Sunday, September 9, 12:30pm-4:30pm, at the Broadwater Black Box theatre (6322 Santa Monica Blvd, Los Angeles) and are by appointment only. Non-Equity actors interested in signing up should email headshot and resume to audition@playground-la.org with times of availability for Sunday, September 9, 12:30pm-4:30pm. Confirmed actors should prepare a max. 1-minute monologue (comedic or dramatic) with a secondary contrasting monologue available on request.
PlayGround-LA will also hold an informal Open House on September 9, 6pm-7pm, immediately next door at the Broadwater Plunge (6324 Santa Monica Blvd). To RSVP for the Open House, email to info@playground-la.org.