Company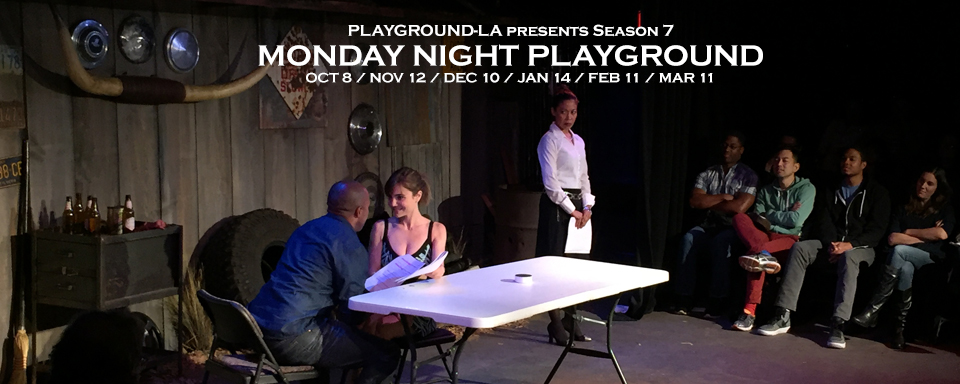 Congratulations to the 2018-19 PlayGround-LA Writers Pool, the thirty-six Los Angeles playwrights who will participate in the 2018-19 Monday Night PlayGround series:
Augusto Amador, Amanda Andrei, Marni Ayers, Diana Burbano, Kathleen Cecchin+, Allie Costa+, Jeffrey Fischer Smith, Siobhan Gilbert, Forrest Hartl+, Elayne Heilveil, Dan Hirsch, Howard Ho, Susan Hunter, Daniel Hurewitz, Uma Incrocci, Julianne Jigour+, Starina Johnson, Mark V Jones, Jonathan Josephson+, Chris Karmiol, Arthur Keng+, Mildred Lewis, Roger Mason, David Meyers, Scott Mullen, Nicholas C. Pappas+, Melissa Ritz, Brittny Roberts, Jessica June Rowe+, Richard Ruyle, Joe Samaniego, Mercedes Segesvary+, Mark Sherstinsky+, Nicki Spencer+, Jonathan Wickremasinghe-Kuhn, and Desiree York. + Past Best of PlayGround playwright.
For more information on how to join the Writers Pool, click here.