PlayGround Company in the News January-2018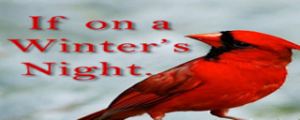 Midred Lewis's play COWGIRLS, which got its start at PlayGround, will be read at the Everyday Inferno's "If On a Winter's Night" festival in New York City this month. It has also been accepted to the 2018 William Inge Theater Festival. the end of everything, a full length play, will be staged at Ensemble Studio Theatre's WinterFest. Her poem, PEACE: REFRACTED, REIMAGINED, will be read at the "We, the People" event at Sacred Fools.
Come to the Zephyr Theatre on Monday, January 15th at 7 PM to see the top plays from the Little Black Dress INK Female Playwrights Onstage Festival. The lineup includes PlayGround writers: Diana Burbano's monologue LINDA, Jen Huszcza's piece HOT/MESS, and Allie Costa's play BOXES ARE MAGIC, which began right here at PlayGround-LA. Free admission!

Rhea MacCallum's play EXCEEDING THE PURCHASABLE CALORIES, which was developed through Playground-LA, is a semi-finalist in Little Black Dress INK's 2018 Female Playwrights ONSTAGE Festival: Volume Control and will receive five staged readings on International Women's Voices Day, January 21st, produced in partnership with Bemidji State University & Mask and Rose Women's Theatre Collective (Bemidji, MN), Red Herring Productions (Columbus, OH), Imagination Theatre (Milwaukee, WI), The Artist's Path and Tomorrow's Theatre Tonight (Prescott, AZ) and the Los Angeles Female Playwrights Initiative at the Samuel French Bookshop at 2 PM.  All of the readings are free!  For more details, please visit:  http://www.littleblackdressink.org/