PlayGround-LA Company in the News August-2018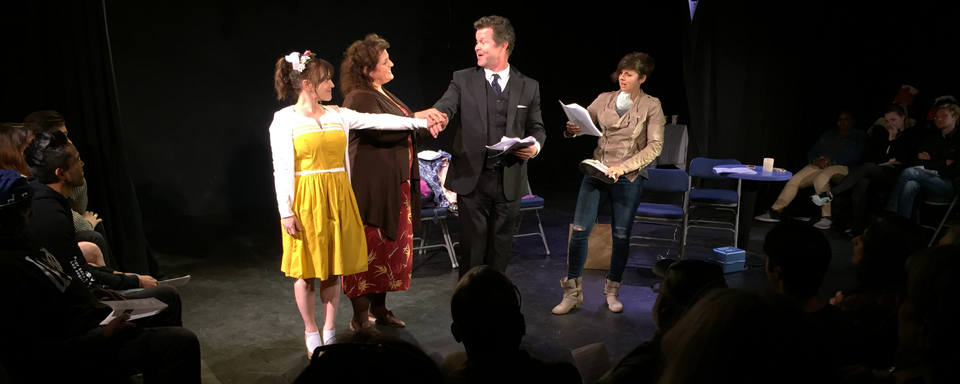 See what PlayGround-LA Writers and Alumni are up to while we prepare for next season's Monday Night PlayGround-LA!
Rhea MacCallum's co-authored illustrated book, Dad, I Love You Because…, has been published.  To learn more, please visit:  www.rheamaccallum.com
Madeline Puccioni was off to the Dramatists Guild Conference.  Meanwhile, she is working with the women of Towne Street Theatre LA to create IN RESPONSE: THE YEAR OF THE WOMAN.  One of her plays will be included in this important show, which will be produced in early September at the gorgeous old Stella Adler theatre on Hollywood and Highland.  See you there, L.A.!
Allie Costa's most recent roles found her trapped in an elevator; running through the woods; and fighting over the last pint of ice cream in the frozen foods aisle. Two of these projects were comedies, the other horror. Guess which one was which. http://www.alliecosta.com  http://www.imdb.me/alliecosta
Jonathan Josephson received his second Individual Artist Grant from the City of Pasadena, this one will commission the new play THESE VIOLENT DELIGHTS, A ROMEO AND JULIET homage that features the Nurse, Friar Laurence, and the undead. His short play Flash Gordon: The Musical – The Play will be included in Force of Nature Productions' "Best of Rush" at the Belfry Theatre (August 16-30), fonproductions.com.