PlayGround-LA Company in the News Feb-2019
See what PlayGround-LA Writers and Alumni are up to as we prepare for the February 11th Monday Night PlayGround!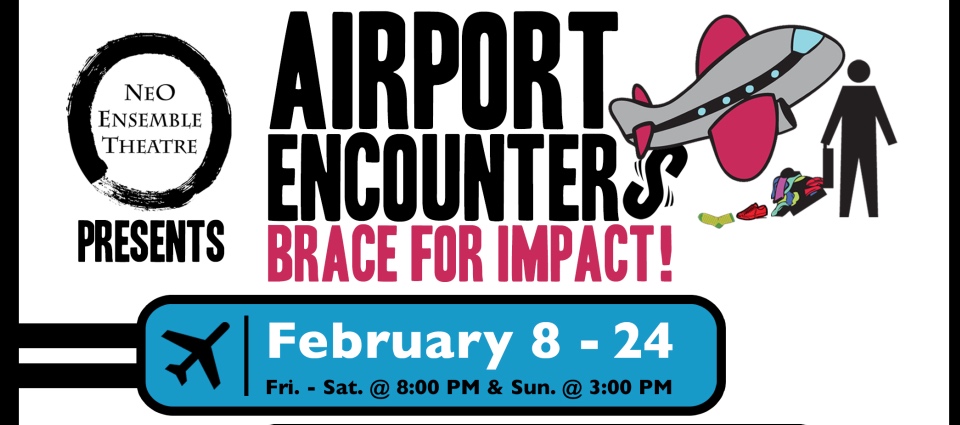 Scott Mullen, Jessica June Rowe, and Elayne Heilveil will have their work featured in AIRPORT ENCOUNTERS: BRACE FOR IMPACT, produced by NEO Ensemble Theatre's February 8-24th (Fri-Sat @8Pm, Sun @3PM). Starina Johnson will be performing in this production. Tickets are available here.
Allie Costa's play LOW LIGHT, inspired by a PlayGround-LA prompt, will have its world premiere at Ixion Theatre in Michigan this May. MINDSTREAM and DROP IN THE OCEAN are both coming to The Hudson Theatres in L.A. in March as part of INK Fest. HEARTSONG will debut at the 365 Women a Year Festival at Rover Dramawerks in March. On the acting side, Allie is currently filming a musical comedy series and having a blast! http://www.alliecosta.com http://www.imdb.me/alliecosta
Julianne Jigour will be spending a week in Creede, Colorado, for the HBMG Foundation's National Winter Playwrights Retreat.
Jonathan Josephson's short, Icy-homage "The Cold Doesn't Inconvenience Me Anyhow" is going to be a part of Force of Nature's "Once Upon a Rush" at The Belfry in North Hollywood (Feb 21-23). And most pressingly, the staged reading of his brand new Shakespearean/undead mashup "These Violent Delights" will take place at the Carrie Hamilton Theatre @ Pasadena Playhouse on Feb. 13! Please come! RSVP at jonathanjosephson.com
Roger Q. Mason is headed to New York! He will be devising his play Pleasure Men, a male burlesque inspired by the infamous history of Mae West's 1928 Broadway show The Pleasure Man. Mason will be in residence with Hook & Eye Theatre from March to May, with a presentation at the Flea Theatre in the late spring.
Jonathan Wickremasinghe-Kuhn's short play "Not All Men", which originated at PlayGround LA, is a finalist for Bismarck State College's "What Happened to the American Dream?" 10 Minute Play Festival, and his short play "Vows" will be performed at the 2019 Fast & Furious Festival at Spokane Stage Left Theater in March.
Desiree' York received a commission to write a one woman show which will have its first workshop presentation on July 18, 2019 in Ohio.