PlayGround-LA Company in the News June-2019
See what PlayGround-LA Writers, Alumni, and Company Members are up to as we close out Season 7!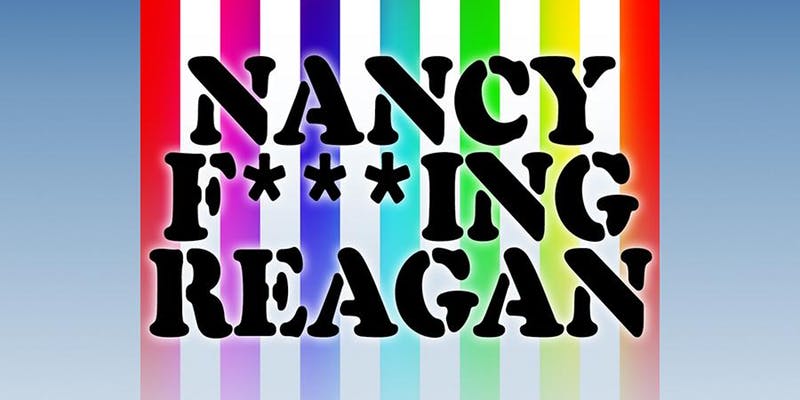 Amanda L. Andrei's BLACK SKY received a staged reading in May at Relative Theatrics' Playwrights Voiced festival in Laramie, Wyoming and a staged reading in June at the Forbes Center for the Performing Arts at James Madison University in Harrisonburg, Virginia as part of the Madison New Works Development Lab.
Sylvia Cervantes Blush is raring up for a creative rendezvous with writer/performer Oscar Emmanuel Fabela in anticipation for his participation in the United Solo Theater Festival in New York. She will direct his one person play, DON CARLOS: PRINCE OF ASTURIAS. The play will be presented at the Theatre Row – The Studio Theater on October 25th at 7:30pm.
Kathleen Cecchin plays The Chemist as well as reprising her role as Maria in THE ASSASSINATION OF EDGAR ALLAN POE, an immersive production at the historic Heritage Square in Los Angeles. The show opens on June 7 and runs through August 18. Tickets: http://www.downtownrep.com/
Allie Costa is playing Margaret in the world premiere of THE BULLY PROBLEM, a musical comedy running at The Broadwater June 6th-June 29th as part of the Hollywood Fringe Festival. Get tickets!
Allie Costa's play TWO GIRLS will be produced at Actors Theatre Playhouse in New Hampshire June 6th-June 22nd. Also in June, her pieces HEATWAVE, SOMEONE, NOT JUST ANYONE, and OB-LA-DI, OB-LA-DA will premiere at Gi60 #NextGen in New York, IN THE HEIST and FAILURE TO COMMUNICATE will be produced at Haddonfield Players in New Jersey, Faking GLORY will be produced by StageQ in Wisconsin, WITH THIS RING will have its world premiere at Studio Theatre 307 in New York, and A TASTE OF THE FUTURE, which began at PlayGround-LA, will be performed at Phoenix Arts Club in London's West End by CASPA Arts. http://www.alliecosta.com http://www.imdb.me/alliecosta
Siobhan Gilbert's short film ENTHUSIASTIC CONSENT made it to the 2019 Women Deliver Film Festival in Vancouver.
Dan Hirsch's playground play a A SMALL BREACH IN PROTOCOL AT BIG RICK'S ROCKIN' SKYDIVE ACADEMY has been selected for the Samuel French Off Off Broadway Festival in New York. It will go up August 23 at the Vineyard Theater.
Write Act Repertory is producing a one-act play festival of the works of Susan C. Hunter, running at the Brickhouse Theatre in North Hollywood. The series runs on Saturdays and Sundays during the month of July and features several plays written originally for PlayGround-LA. One of Susan C. Hunter's plays, COLLATERAL DAMAGE, was recently chosen as part of the 2nd Seven event at the Fusion Theatre in Albuquerque.
Daniel Hurewitz's play, NANCY F***ING REAGAN, will have its world premier at The Secret Rose in North Hollywood this summer. The show, a gay dramedy, centers around a 50th-birthday celebration that collides with Nancy Reagan's funeral and erupts into a battle about love and activism in the "post-AIDS" world. It opens July 12th and runs for 4 weekends.
Jonathan Josephson's THIS HUNGRY CHURCHYARD was recently published in the collection Stage It! 3: Twenty 10-Minute Plays from Centers for the Arts Bonita Springs (available on Amazon), and his THE CAUTIONARY TALE OF "BIG ED" DELAHANTY will be produced as a radio play by Whiskey Radio Hour in Chicago later this month. His short play RUNDED was named as a Semi-finalist for both The Edge Fest Eight at Birdhouse Theatre in Georgia and Stage It! Play Festival in Florida. Last month he moderated a the first ever all-playwright's panel as a part of LitFest Pasadena featuring Roger Bean, Sarah Tuft, Josh Gershick, and fellow Playground-LA writer Diana Burbano. www.jonathanjosephson.com
Frieda de Lackner is directing Rodney Nugent's play LOST VOICES for the Hollywood Fringe Festival, in the program Two Naked Angels. Info and tickets can be found at hff19.org/5692. She will also be directing Scott Mullen's play JILL TAKES A LEAP for the Brisk Festival. Briskfestival.com
Jully Lee is in the world premiere of LADIES by Kit Steinkellner at Boston Court Pasadena (thru June 30) and will be in the upcoming production of HANNAH AND THE DREAD GAZEBO at The Fountain Theatre later this summer.
Mildred Inez Lewis will direct a staged reading of Rhea MacCallum's WHAT BROUGHT ME TO YOU for the Alliance of Los Angeles Playwrights in June.
Rhea MacCallum's short play, WHAT BROUGHT ME TO YOU, will be part of the ALAP/Pride Play Reading Festival, Sunday, June 16 at 3:00 pm in the Community Center at Plummer Park, 7377 Santa Monica Blvd., West Hollywood 90046. The event is free and open to the public.
Roger Q. Mason's lauded genderqueer coming-of-age play THE WHITE DRESS will receive its world premiere at Access Theatre in New York from July 5-23. The script was a finalist for the Lark Playwrights' Week and the inaugural ScreenCraft Stage Play Prize, judged by David Lindsay-Abaire. This production will be directed by Adin Walker and feature C.E. Bain*, Atticus Cain*, Kevin Kantor*, Stanley Mathabane, and Aurea Tomeski*. Info on the show can be found at www.whitedressplay.com

You can catch Gary Poux on season 3/episode 7 of Amazon Prime's hit series Sneaky Pete

Jessica June Rowe is producing and directing a short play in Exposition Review's Short Play Reading + Workshop, a hybrid reading, panel discussion, & writing workshop focused on the craft on short plays, in the Hollywood Fringe Festival – Saturday June 29 @ 2:30pm – Tickets now on sale! https://www.hollywoodfringe.org/projects/6082

Jennie Webb is excited that her play FOOTPRINT was chosen as a 2019 O'Neill NPC Finalist. Her short play SMILING CAT CANDY HEART just enjoyed a successful run as part of EST/LA's MOVING ON: The 2019 One Acts, and she just completed a new full length, NOT CAKE, through Rogue Aritsts Ensemble's Inaugural Rogue Lab, presented in the company's "hyper-theater" reading series. Visit jenniewebbsite.com for more updates.

Jully Lee is in the world premiere of LADIES by Kit Steinkellner at Boston Court Pasadena (thru June 30) and will be in the upcoming production of HANNAH AND THE DREAD GAZEBO at The Fountain Theatre later this summer.