PlayGround-LA's First Musical Theatre Night Offers Original Take on Philip Glass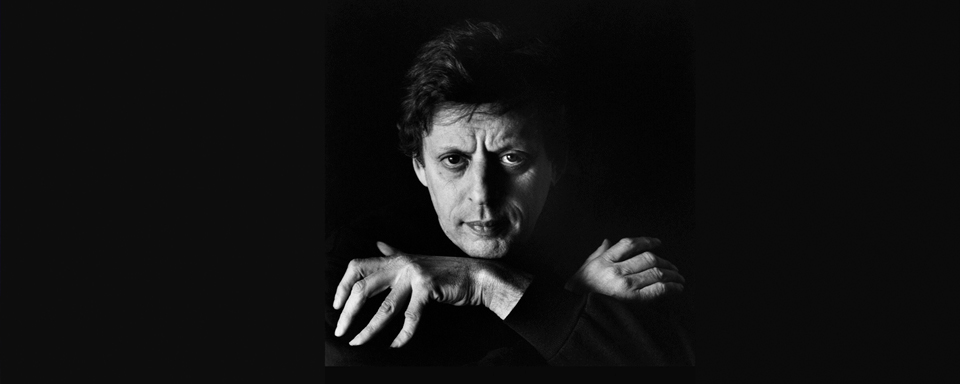 "If you don't know what to do, there's actually a chance of doing something new." – Philip Glass
On Monday evening, March 12, PlayGround-LA concludes its 6th season of Monday Night PlayGround with a special "Musical Theatre Night," inspired by and featuring the music of Philip Glass. The playwrights have just four-and-a-half days to generate their original short musicals and plays with music set to Philip Glass' String Quartets Nos 2-5 (as recorded by San Francisco's Kronos Quartet in the 1995 recording "Kronos Quartet performs Philip Glass"). The top six will be matched up with leading directors and actors and presented as script-in-hand staged readings at the Zephyr Theatre on March 12 at 8pm. Tickets are $15 in advance, $20 at the door. For more information and to purchase tickets, visit http://playground-la.org/monday.
Through his operas, his symphonies, his compositions for his own ensemble, and his wide-ranging collaborations with artists ranging from Twyla Tharp to Allen Ginsberg, Woody Allen to David Bowie, Philip Glass has had an extraordinary and unprecedented impact upon the musical and intellectual life of his times. Often dubbed a "minimalist," he preferred to describe himself as a composer of "music with repetitive structures." He's known as much for his film scores as for his operas, symphonies, string quartets, and numerous compositions for his own ensemble and is unique for his wide, multi-generational audience in the opera house, the concert hall, the dance world, in film and in popular music – simultaneously.
PlayGround-LA is the first regional expansion of the celebrated Bay Area playwright incubator and theatre community hub, PlayGround(SF). PlayGround was launched in San Francisco in 1994 by co-founders Jim Kleinmann, Brighde Mullins and Denise Shama. In 1996, Kleinmann became PlayGround's first Artistic Director. Since its founding, PlayGround has developed and staged over 850 original ten-minute plays by 220 Bay Area and Los Angeles early-career writers and has commissioned/developed 75 full-length plays by distinguished PlayGround alumni. In the process of staging those works, PlayGround has helped to identify some of the leading emerging writers and, at the same time, has engendered the creation of a true community of theatre artists, bringing together hundreds of local actors, directors and playwrights. For most if not all of the participating writers, PlayGround is the first professional staging their work has received and serves as their introduction into the professional theatre community.
The playwrights of the 2017-18 PlayGround-LA Writers Pool are: Matt Ackels, Nayna Agrawal, Christopher Aguilar, Diana Burbano, Kathleen Cecchin*, Allie Costa*, Meagan Daine, Matt DeNoto, Vincent Terrell Durham*, Elayne Heilveil, Susan C. Hunter, Daniel Hurewitz, Jen Huszcza, Julianne Jigour*, Starina Johnson, Mark V. Jones, Jonathan Josephson, Arthur Keng*, Jonathan Kuhn, Mildred Inez Lewis, Dana Lyman, Rhea MacCallum*, David Meyers, Alison Minami, Scott Mullen, Rosie Narasaki, Nicholas C. Pappas*, Andrew Joseph Perez, Brittny Roberts, Jessica June Rowe*, Richard Ruyle, Joe Samaniego, Mercedes Segesvary*, Mark Sherstinsky*, Nicki Spencer*, and Jennie Webb* (* past Best of PlayGround finalist).
PlayGround's alumni have gone on to win local, national and international honors for their short and full-length work, including recognition at the Humana Festival, Sundance Festival, O'Neill National Playwrights Conference, Bay Area Playwrights Festival, New York International Fringe Festival, and Aurora Theatre Company's Global Age Project, among others. Directors and actors participating in PlayGround are among some of the most distinguished theatre professionals, regularly working on leading local stages.