The October People's Choice goes to…..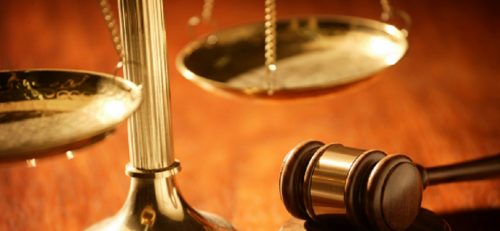 The people  have spoken… The October People's Choice Award goes to Nicki Spencer for her short play, The Blindfold , presented as a staged reading at Monday Night PlayGround on October 8 at the Broadwater Main Stage.  Congratulations, Nicki!
Courtesy of Ms. Spencer, we're pleased to share the first two pages from the award-winning script. Enjoy!
The Blindfold
By Nicki Spencer
CAST BREAKDOWN
LIV – Female – Age 24 – A Minority Race – Dressed as Lady Justice. Law student. Hopeful about the future. Not naïve about the current political climate in America, though operating with the mentality that this climate won't stop her.
JORDAN – Male – Age 24 – Black – Dressed as a member of the Black Panthers. Grad student getting his doctorate in Sociology with an emphasis in African American Studies. Passionate about civil rights. Outspoken.
TEDDIE – Male – Age 25 – White – Dressed as a culturally insensitive "Rastafarian Man". Unaware, insensitive, though not unintelligent. Probably already pretty tipsy in this scene.
OFFICER SUNDSTROM – Male/Female – Age 40 – White – Dressed as a cop, because he/she is actually a cop, and not good at his/her job.
RANDOM PARTY GOER – Multiple Sexes – Different Ages – This character can be used by the director to enhance the feeling of a party and potentially add some hilarity to the fact that there is a ridiculous Halloween party going on while our characters debate important issues. The actor should create multiple people to be partying in the background (probably depending on the costumes available). For instance, he or she could be "drunk hot dog man" or "crying bloodied doctor".  Random Party Goer should be played by the same actor as Officer Sundstrom, since Officer Sundstrom only comes in at the very end of the play.
LIGHTS UP. A small table with drinks, cups, and a bowl of candy rests DR. LIV, dressed in a Lady Justice Halloween costume – including a blindfold – walks with trepidation across downstage. JORDAN ENTERS R. He's talking to someone we cannot see or RANDOM PARTY GOER.
JORDAN
(To someone off stage) No, no, no! I said I'm not the superhero. Geez how many times am I gonna say this tonight? I'm not The Black Panther. I'm a Black Panther. You know like the political group from the 60s—
Jordan bumps into Liv, accidentally elbowing her in the eye. She puts a hand up to her face in pain.
LIV
Ouch!
JORDAN
Oh God. Sorry!
LIV
Right in the eye. That's what I get for the blindfold, it's supposed to be see-through but—
She takes off the blindfold. Holds her eye in pain.
JORDAN
Liv?
LIV
Jordan, hey.
JORDAN
Damn. Are you ok? Lemme see. (She pulls her hand down. He looks at her.)
Wow. You look really—
LIV
Ridiculous, I know. And the stupid blindfold—
JORDAN
Actually, I was gonna say…pretty—
LIV
Which definitely isn't see-through—What? Really? Thanks. You look nice too…what are you?
JORDAN
I'm a Black Panther.
LIV
Huh. Shouldn't you be in a jumpsuit with a helmet?
JORDAN
(Frustrated) No, I'm not the superhero but a member of the political party.
LIV
There's a political group called the Black Panthers?
JORDAN
No, there was— (Defeated) Never mind.
LIV
Oh— do you mean the party founded by Huey P. Newton and Bobby Seale in 1966 to challenge police brutality against the African American community?
JORDAN
(Smiling, impressed) You were messin' with me.
LIV
Had to get ya back for nearly taking my eye out. I get it, though. Nobody gets my costume too.
JORDAN
(As if it's obvious) You're Lady Justice.
LIV
YES! THANK YOU! You're the only one who's gotten it so far. Which is shocking cuz it's a very popular personification. But it's like they don't even know what justice is!
JORDAN
Even with the props? I mean that scale is great.
LIV
(Bragging) Made it myself. Paper plates and a coat hanger. (In an official tone) "So that Lady Justice can weigh evidence presented to the court."
JORDAN
Spoken like a true law student. And the sword?
LIV
Otherwise known as a yardstick wrapped in foil – (In an official tone) "So that Lady Justice can enforce her ruling and protect the innocent party."
JORDAN
Right, right. It all works. Gotta say though, I don't think the blindfold goes.
LIV
(Referring to her eye.) Yep, I think we determined that.
JORDAN
I meant in regards to the costume. I don't think Justice should wear a blindfold.
LIV
(Eating some candy) I did my research. Most American interpretations of Lady Justice include the blindfold. Represents the impartiality and objectivity of the law. Pretty important.
JORDAN
Extremely important, but— it's not necessarily accurate.
————
Join us for the Next  Monday Night PlayGround of the season on Monday, November 12, at the Broadwater Main Stage and choose your own favorite. Click here for more info.