We Ask the PlayGround-LA Writers Pool to Spin us a Tall Tale!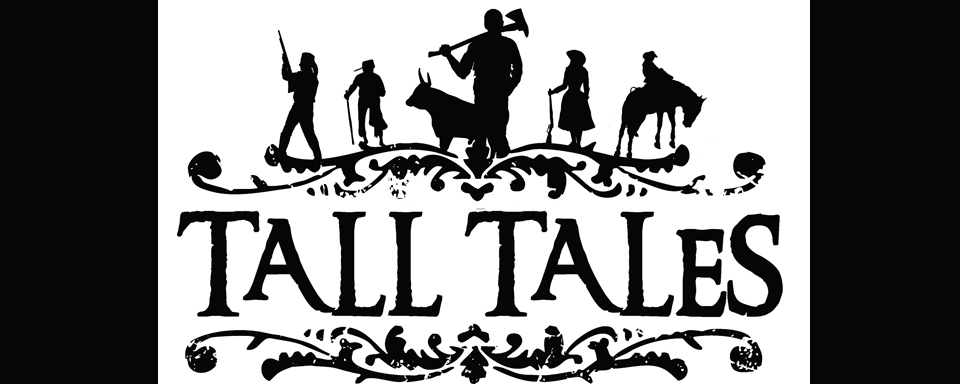 Monday Night PlayGround returns on February 12, with 6 new plays inspired by this month's topic, "Tall Tales." Starting February 2, the Writers Pool has four-and-a-half days to take us on an adventure featuring a larger-than-life protagonist trying to solve problems in unexpected and over-the-top ways. Six scripts will be chosen to receive a professional script-in-hand staged reading at the Zephyr Theatre on February 12 at 8:00pm. Tickets are $15-$30 and 4-admission preferred seating flex passes are just $60. For tickets or more information, visit http://playground-la.org/monday.
Previous Monday Night PlayGround topics have included "In the Beginning", "Reap What you Sow", and "Probable Future or Possible Future." Each month, the top six plays are rehearsed for just one-and-a-half hours each and presented as script-in-hand staged readings at Monday Night PlayGround.   Audience members can also experience the thrill of being a producer through the monthly People's Choice Awards, helping to determine which plays and playwrights go on for consideration in PlayGround's annual showcase, the Best of PlayGround-LA.
The playwrights of the 2017-18 PlayGround-LA Writers Pool are: Matt Ackels, Nayna Agrawal, Christopher Aguilar, Diana Burbano, Kathleen Cecchin*, Allie Costa*, Meagan Daine, Matt DeNoto, Vincent Terrell Durham*, Elayne Heilveil, Susan C. Hunter, Daniel Hurewitz, Jen Huszcza, Julianne Jigour*, Starina Johnson, Mark V. Jones, Jonathan Josephson, Arthur Keng*, Jonathan Kuhn, Mildred Inez Lewis, Dana Lyman, Rhea MacCallum*, David Meyers, Alison Minami, Scott Mullen, Rosie Narasaki, Nicholas C. Pappas*, Andrew Joseph Perez, Brittny Roberts, Jessica June Rowe*, Richard Ruyle, Joe Samaniego, Mercedes Segesvary*, Mark Sherstinsky*, Nicki Spencer*, and Jennie Webb* (* past Best of PlayGround finalist).