Best of PlayGround-LA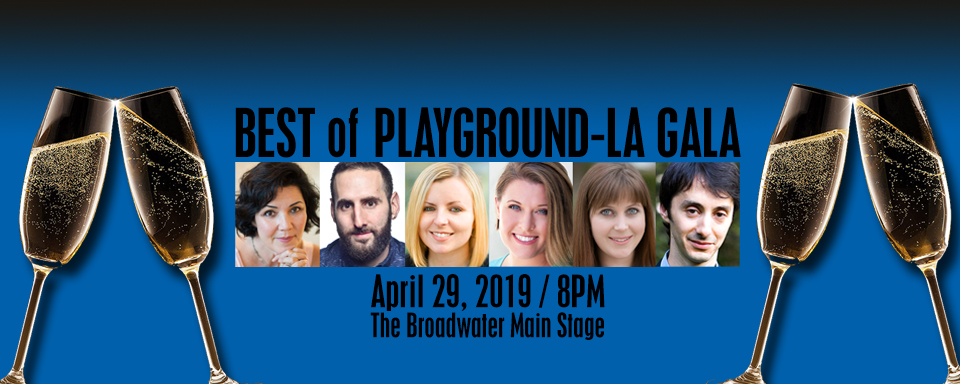 Help celebrate the best writers and short works from the PlayGround-LA seventh season! The Best of PlayGround Gala features a special presentation of six short plays originally developed through the Monday Night PlayGround staged reading series, followed by a no-host reception with the artists.
Not Your White Christmas by Diana Burbano, directed by Ivan Rivas
Towards Tomorrow Island by Daniel Hirsch, directed by Paris McCarthy
The Tale of Baba Yaga Retold by Julianne Jigour, directed by Jim Kleinmann
Daniel the Brave by Starina Johnson, directed by Jully Lee
The Season of Giving by Jessica June Rowe, directed by Sylvia Blush
The Mission by Mark Sherstinsky, directed by Rondrell McCormick
Tickets: $25 General Admission / $50 VIP ($25 tax-deductible donation; includes preferred seating and complimentary glass of wine). Proceeds from the Best of PlayGround-LA Gala support PlayGround-LA's new play incubator programs, including Monday Night PlayGround.