Best of PlayGround-LA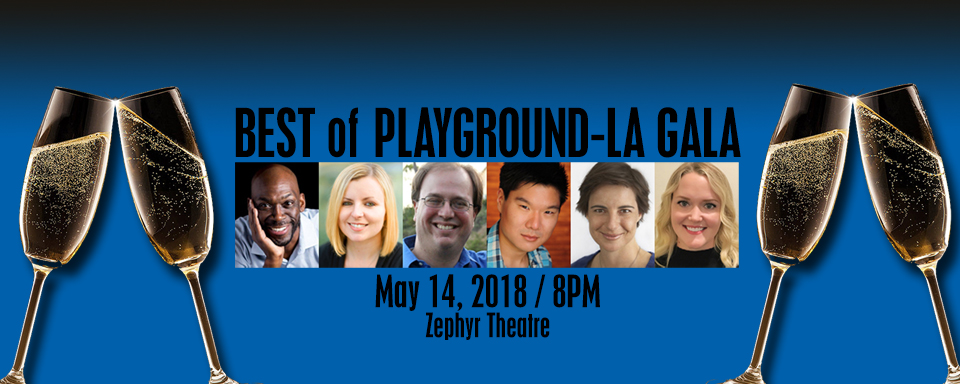 Help celebrate the best writers and short works from the PlayGround-LA sixth season! The Best of PlayGround Gala features a special presentation of six short plays originally developed through the Monday Night PlayGround staged reading series, followed by a no-host reception with the artists.
Home for the Holidays, with the Lord by Vincent Terrell Durham, directed by Rondrell McCormick
Three Women in a Wildfire by Julianne Jigour, directed by Paris McCarthy
Dave's Epic 40th Birthday Party by Jonathan Josephson, directed by Ivan Rivas
Measured Reality by Arthur Keng, directed by Jully Lee
Solution Number Six by Mercedes Segesvary, directed by Reena Dutt
Merry Christmas, Ruth by Nicki Spencer, directed by Jim Kleinmann
Tickets: $25 General Admission / $50 VIP ($25 tax-deductible donation; includes preferred seating and complimentary glass of wine). Proceeds from the Best of PlayGround-LA Gala support PlayGround-LA's new play incubator programs, including Monday Night PlayGround.