PlayGround-LA Company In the News Feb 2018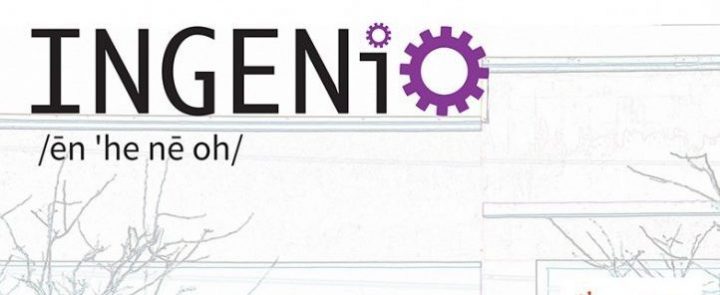 Diana Burbano's play POLICARPA was presented at the Milagro Theatre in Portland on January 15th. http://milagro.org/event/ingenio-play-reading-2018/
Jonathan Josephson's short play THE CAUTIONARY TALE OF "BIG ED"DELAHANTY was accepted to the 2018 William Inge Theatre Festival.
Starina Johnson's  play VICE will be a part of Out of Box Theatre's inaugural Women's Shorts production! https://www.facebook.com/events/890781467755033/
Jen Huszcz had a short play read at the Samuel French Bookshop as part of Little Black Dress's  2018 Female Playwrights Onstage Festival on January 21 (http://www.littleblackdressink.org/).  One of her monologues was performed as part of the We, The People evening at Sacred Fools in on January 15.  http://www.sacredfools.org/misc/wethepeople/
Mildred Lewis's poem "Tang" has been published this month in Raising Her Voices:  An Anthology of Women Writers by the Same. (https://www.amazon.com/dp/1983879975/ref=as_li_ss_tl?ie=UTF8&qid=1516590125&sr=8-2&keywords=Raising+Her+Voice&linkCode=sl1&tag=thesame01-20&linkId=f0c4262e618d551b4cd1d34c851e96ac)
Matt DeNoto has joined the cast of the long-running sketch comedy show TMI Hollywood, which hilariously skewers recent events with a fresh, all-new show every Sunday night with celebrity guests and musical acts.  The new season begins February 11 at TMI's new home, the Comedy Central Stage at the Hudson Theatre."
Allie Costa will play Margaret in THE BULLY PROBLEM at the Wallis Annenberg Center for the Performing Arts, presented for the ASCAP Foundation Musical Theatre Workshop with Stephen Schwartz & company on  Wednesday, February 7th. Free admission! http://www.thewallis.org/ascap  http://www.alliecosta.com
Andrew Joseph Perez will be in Sacramento through the end of March in Sacramento Theatre Company's MACBETH playing Malcolm and choreographing the fights.