PlayGround-LA Launches Commissioning Fund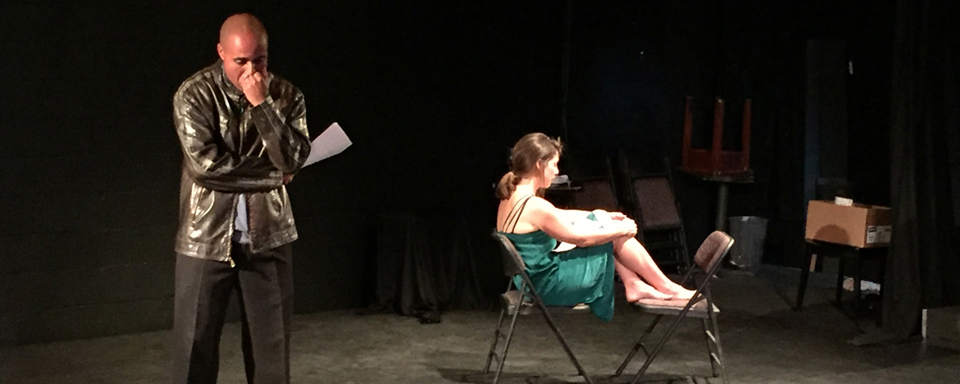 On May 14, PlayGround celebrated the conclusion of its sixth season with a capacity-crowd performance of the best short plays from the 2017-18 season, the Best of PlayGround-LA Gala, featuring works by Vincent Terrell Durham, Julianne Jigour, Jonathan Josephson, Arthur Keng, Nicki Spencer, and Mercedes Segesvary. And, then, at the conclusion of the program, when the crowd thought the evening couldn't get any better, PlayGround-LA Artistic Director Jim Kleinmann made a surprise announcement: PlayGround-LA would launch a new Commission Fund, helping transform one of the ten-minute plays from that evening's program into a new full-length play. The gala audience was invited to help decide the first recipient and provide critical seed funding by making a contribution in one of the Best of PlayGround-LA playwrights' names. 19 donors raised nearly $1,000 toward the initial $2,500 goal.
There's still time to cast your vote and help us reach our goal to make the inaugural Commission Fund a reality. Donations are being accepted through June 30 and the first recipient will be announced shortly afterward, with the new full-length commission to be developed over the next year. Eligible plays/playwrights are:
HOME FOR THE HOLIDAYS, WITH THE LORD by Vincent Terrell Durham
THREE WOMEN IN A WILDFIRE by Julianne Jigour
DAVE'S EPIC 40TH BIRTHDAY PARTY by Jonathan Josephson
MEASURED REALITY by Arthur Keng
SOLUTION NUMBER SIX by Mercedes Segesvary
MERRY CHRISTMAS, RUTH by Nicki Spencer
To make your tax-deductible contribution, click the button below, visit http://playground-la.org/contribute, or call (323) 992-6766.